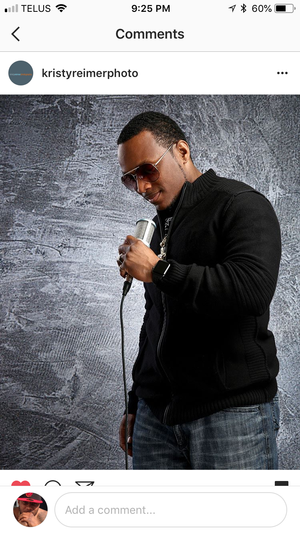 Bio
Willy Snypes
Mr. Always Good...
Willy Snypes is a musician, father, football coach and as of fall 2018, a proud City of Calgary firefighter. He was the cover story of AirdrieLife Magazine's 2018 summer issue, which focused on his work as a rapper, DJ and owner of CornerBoy Music Entertainment.
He just finished re-doing his latest album project titled "Black Card Music" since joining the fire department, as he says "more eyes are on him" and he takes it quite seriously. Re-recording songs, changing wording and language because he discovered he is gaining quite a youth following, Snypes is taking his music to another level. He's even blended his firefighter and rap personas with the song MayDay, followed by the Calgary Fire Department holiday safety music video that went viral over winter.
With the album release, multiple singles and videos underway, we are sure to feel more waves from Willy Snypes. To keep up with the latest and for your chance to receive cool discounts or gifts for merchandise thats on the way, be sure to add your name to the CBME mailing list located on the main page.
Want to book Willy Snypes for a gig, collaboration, or event? Please give us a shout on the CONTACT page and we'll get back to you as soon as possible.